Even the coolest party can go into meltdown if somebody forgets to get the ice in. Especially if we're talking grown-up drinks – who wants a warm G&T? Don't get into a last minute panic, calling all the guests to see who can pick up ice on their way over, get one step ahead with these super-cool moulds that will perk up everything from kiddy mocktails to adults-only drinks. Just don't get them muddled up!
1. These cute silicone polar bear moulds can multi-task better than even the coolest of moms. The non-toxic moulds can be used not just for ice but also to make popsicles (boozy or innocent) and even brownies. Yes, let's make brown polar bears a thing.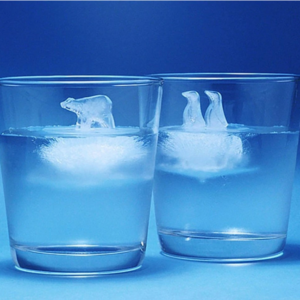 2. These spoooooky skull shapes will add a dash of dark panache to Halloween or Day of the Dead parties – the silicone ice cube trays can be used for standard ice, or you can pour coloured liquids in for extra drama to your drinks. 
3. Find your chill with these fancy silicone ice cube trays that make extra-large cubes – and spheres! – that melt slowly, so your Old Fashioned or artisan gin keeps its cool for as long as you can make your drink last. 
 4. This nifty MoonBiffy ice cube tray ($1.97) turns the tables on the traditional drinking set up: the moulds make little ice shot glasses for drinking extra-cool doses of your chosen poison out of. If it's a hot day it's a good excuse to down your drinkin one before the cup melts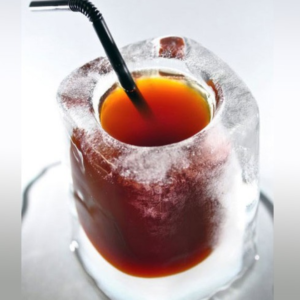 5. A little on the pricier side at just under a cool $40, this Lékué ice cube tray is a worthy investment for cocktail parties it allows you to make , store and serve ice in the same box. It looks smart, holds up to four trays, and a thermal interior keeps everything cool at the table.

6. Whiskey lovers, take note: this cool design creates a sloping 'ice glacier' that fits snug into the accompanying glass, melting slowly into your drink, keeping it cool without overly-diluting your fancy tipple. $16.24. 
7. Diamonds are a girls' best friend – and all the more so when they're stylishly cooling your vodka cocktail. We love these silicone diamond moulds from Todram, which at under $10 are a stone cold bargain. They're spill proof, come with a funnel for cack-handed cocktail makers, and can be used to make diamond popsicles, chocolates etc as well as ice. 
8. Whether your kids are having a Frozen party or you're having a cocktail party, these cute snowflake moulds ($9.99) are awesome. Make snowflake chocolates, vodka jellies, non-boozy jellies…and then use them to make snowflake-shaped ice. Let it snow!
9. Lego ice moulds!!! Genius. You can make robots, bricks, and all manner of other fun stuff,and there's even a recipe book for inspired ideas, $13.99
10.  You glow girl! These LED ice cube trays ($7.50) are part drinks cooler, part decoration, so you can jazz up your kids' party or grown up boozy bash while keeping your drinks as cool as you are.